These are just some random silly photos from the past few months.
Here is my patient Glen's girlfriend's hunting dog.

Here is Glen holding the hunting dog correctly.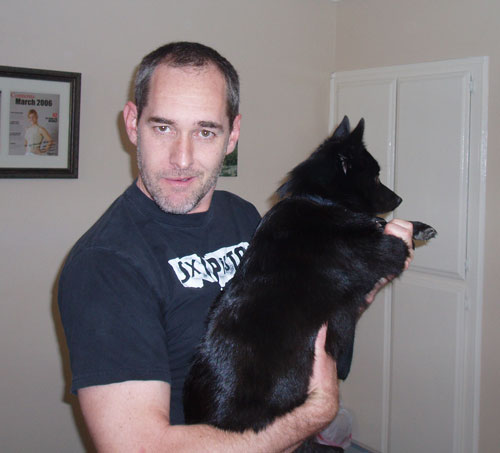 Here is Glen demonstrating how to use the dog for hunting.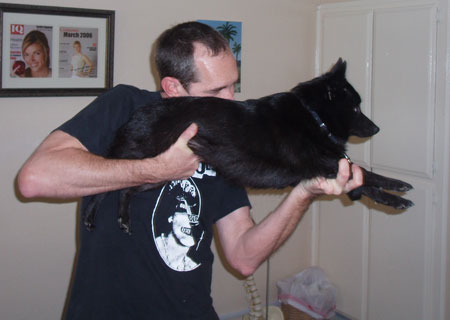 Here is Hector getting adjusted in the parking lot in Mira Mesa on my day off.